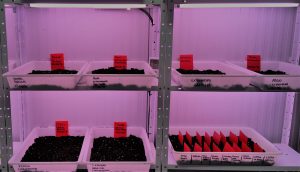 Using sensitive and local biotypes, FTS Agroconsulting is able to characterize the herbicide profile of the most troublesome weeds.
By pot and tray-experiments we can detect the herbicide resistance and quantify this resistance.
FTS Agroconsulting also check the herbicide efficacy on weeds under different soil conditions.
Recently, FTS Agroconsulting is developing a resistant ECHSS quick-test using petri dishes to detect the resistance in few days.